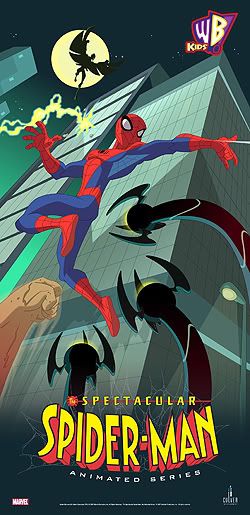 Summer is over for Peter Parker and school's ready to start -- both literally, and in the real world of crime-fighting. These are the adventures of The Spectacular Spider-Man!



"This is the first fan community for The Spectacular Spider-Man Animated Series- the newest Spidey cartoon by Sony Pictures Animation, airing Saturday mornings on the Kid's WB.

If you're a fan of this new series, or Spider-Man in general, we hope you'll have fun discussing this new cartoon with us! This community will be a source of information, discussions and artwork related to the series and it's creators."


spidey_animated